With a mutually high standard of quality and performance, we have chosen tech partners to offer market-leading and innovative technologies.
OUR PARTNERS
Sharing our values of high quality, honesty and scalability, our brilliant vendor partners understand that true future-proof technology means enabling brilliant things to happen. Our trusted partners help us supply the highest level of industry expertise and cutting-edge IT solutions in managed services, security, cloud infrastructure services, enterprise mobility, and collaboration tools.

Microsoft is a global software provider most well-known for the Microsoft Windows line of operating systems including the Microsoft Office suite and Outlook 365.
Intercity is proud to be a Microsoft Silver Status Partner. This status has been achieved by our commitment to delivering quality solutions consistently.

Check Point Software Technologies Ltd. is the largest network cyber security vendor globally, providing industry-leading solutions and protecting customers from cyber attacks with an unmatched catch rate of malware and other types of threats.
Check Point 4* Partner, CCSP – Check Point certified support partner, Managed Service Partner, Sandblast Specialist Partner, 24×7 Monitored & Managed service available

Aruba, a Hewlett Packard Enterprise company, is a leading provider of next-generation network access solutions for the mobile enterprise. The company designs and delivers Mobility-Defined Networks that empower IT departments and #GenMobile, a new generation of tech-savvy users who rely on their mobile devices for every aspect of work and personal communication.
HPE Networking Gold Partner, ClearPass Specialist Partner, Partner Branded Services Support Partner, 24×7 monitored & managed service available.

Juniper Networks is leading the revolution in networking, making it one of the most exciting technology companies in Silicon Valley today. Juniper's sole mission has been to create innovative products and solutions that meet the growing demands of the connected world.
Juniper Networks Select Partner, Juniper Routing - Switching & Security accredited, Juniper Networks Ingenious Champion level engineers, 24×7 monitored & managed service available

Polycom helps organizations unleash the power of human collaboration. More than 400,000 companies and institutions worldwide defy distance with secure video, voice and content solutions from Polycom to increase productivity, speed time to market, provide better customer service, expand education and save lives.
Authorised Polycom Video & Voice Technology Partner, Polycom Real Presence, Video Endpoint and Voice certified engineers, 24×7 monitored & managed service available Cisco (NASDAQ: CSCO) enables people to make powerful connections – whether in business, education, philanthropy, or creativity. Cisco hardware, software, and service offerings are used to create the Internet solutions that make networks possible – providing easy access to information anywhere, at any time.
Registered Cisco Partner, Cisco CCENT, CCNA & CCNP accredited technical and engineering teams, 24×7 monitored & managed service available

Virgin Media Business offers a complete digital platform packed with next-generation products, applications and services. And because we keep close to the world's digital heartbeat you can trust everything we offer will remain next generation.

Vodafone is one of the world's largest telecommunications companies providing a wide range of services including voice, messaging and data across mobile and fixed networks. Building on 30 years of innovation. They aim to differentiate themselves from their competitors by offering a leading network, leveraging the benefits of their large scale, global reach and international brand.

Wandera offers organizations a solution for both Enterprise Mobile Security and Data Management, using a unique web gateway for mobile to protect and enable corporate mobility. It works with more than 500 global enterprises, including Deloitte, KPMG, Bloomberg and Santander, and has recently been recognized by both Gartner and IDC for its leading Mobile Threat Defense capabilities.

With the hyper-growth and hyper-sprawl of today's data, traditional data management is not enough. Data must become Hyper Available. Getting there requires a new approach that merges the traditional disciplines of data backup and recovery, data protection and data security. Moving from policy-based to behaviour-based management to make data both intelligent and ultimately, self-governing.
As the leader in Availability across multi-cloud environments, Veeam® is uniquely positioned to help customers along their journey to Intelligent Data Management.

O2 was voted the UK's 'Best Network for Coverage' three years in a row by Uswitch, in addition to being awarded the 'Best Network Performance' two years running at the Mobile News Awards.
Choose from a wide range of options to create a tailored solution that meets your specific needs with our O2 business tariffs.

CyGlass is a leading provider of network-centric, threat detection solutions that allow mid-market customers to uncover, pinpoint, and respond to advanced cyber threats that have evaded traditional security controls.
CyGlass' mission is to provide organisations with a new level of intelligence to defend against the most sophisticated cyber-attacks. It's assets asset oriented, risk-based approach to threat detection and mitigation focuses attention on the emerging attacks which pose the greatest risks.
We can be quite demanding when it comes to our SLAs, but Intercity has proven its ability to meet this demand and has adapted to the needs of our customers.
Through open and honest communication, monthly evaluation and reporting, and a robust transparent quality management system we have created a trusting and collaborative working environment between our two tiers, and a genuine partnership between our two organisations.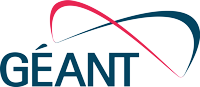 LET'S TALK ABOUT YOU
Want to enable your people to work faster and smarter?
Tell us your challenges, so we can find the best infrastructure services and cloud storage solutions together.
Speak to us on 0808 500 1436