We can help you understand where your security needs to improve to keep cyber criminals out of your business. And we're not just talking tech.
There are a ton of different access points where your data can be breached, and as cyber threats evolve your own security needs to as well. Find out how with our Penetration Testing or our Vulnerability Assessment.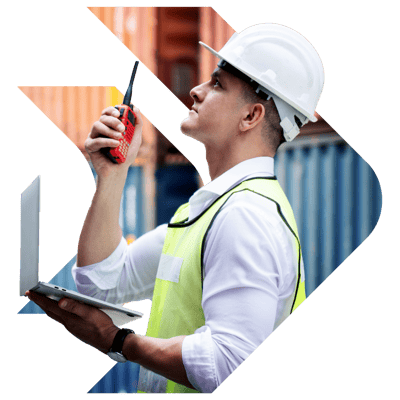 From imposters in Hi-Vis, to in- depth analysis of your network and firewalls, our specialists are here to help you gain a complete understanding of your estate and how secure it is. The risks we identify will mean you'll be able to strengthen the gaps in your defences before cyber criminals can get into your business, protecting you from disruption, exploitation, and losing integrity.

There are a few different ways we can accomplish this, whether it be through the full-scale, holistic analysis of Penetration Testing (otherwise known as 'pen-testing'), or a health-check in the form of a Vulnerability Assessment.
PENETRATION TESTING
When was the last time you questioned whether a worker in Hi-Vis was authorised to be in a certain area? What about someone you didn't recognise with a company lanyard? Penetration testing takes the assumptions you and your teams make about security and tests how far this allows them to access your business.
VULNERABILITY ASSESSMENT
Here at Intercity we have a wealth of experience in rigorously testing security and maintaining it ourselves. And the certifications to prove it! We can share this knowledge with your business through an assessment of your weakness, as well as advise you on where your risks of being compromised are and how to mitigate them.