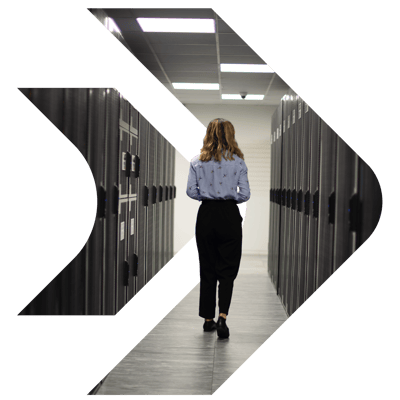 With on-premise, you can be rest assured your business is running like a well-oiled machine with optimal performance and security with on-premise. With on-premise solutions, you can finally sit back, relax and reap the benefits that come with knowing your business' data is always available and protected.
BENEFITS OF OUR APPROACH
Before making any recommendations, our specialists immerse themselves in your current IT and data estate. Once we know your business and your goals, we'll deliver a custom built cloud strategy.
The result - we take the risk out of cloud migration and empower your people to Do More.
Minimize Distractions, Maximize Focus
Our

on-premise

network solutions let you and your teams concentrate on the more important operations and high-level strategic decisions.
Fit-for-purpose pricing
When it comes to on-premise, you only pay for what you need. With our bespoke fixed-fee pricing, we'll help tailor a service package specifically for the needs of your business.
Best of the bunch
Our experts can support your needs and come up with solutions to fit your aspirations and optimise your organisation's performance.