According to Veeam's Ransomware Trends 2022, 76% of businesses were victims of at least one cyber attack in 2022 and only 69% could recover their data following the attack.
We understand the importance of safeguarding your data and systems against cyberattacks, and that every business is different. That's why our teams work around the clock to ensure our customers have the best possible protection against these insidious attacks.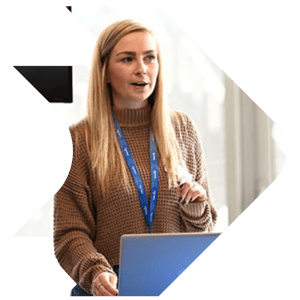 The Intercity Touch
Ransomware can have a devastating effect on a business including data loss, reputational or brand damage, and huge legal penalties.
The bad news is ransomware can be delivered in many ways, like phishing emails, malicious websites, or software vulnerabilities.
The good news is, unlike other solutions on the market, our ransomware protection is simple and straightforward to use. It avoids the need for specialist resources to examine its findings by blocking specific actions rather than making a statistical guess that something is a threat. Best of all, the reporting simply comprises a list of actions blocked, rather than vast amounts of data requiring analysis by security specialists to sort out the false positives and negatives.