Keep your people connected, improve collaboration, and achieve true flexibility
With so many of us working remotely, it's essential that we're able to communicate and collaborate anywhere, at any time, and on any device.
Direct Calling for Teams is a brand-new solution developed by Intercity to help you overcome the limitations of the Microsoft Teams platform. An extension of MS Teams, it supports flexible working and allows you to make and receive internal and external calls securely to and from the PSTN.
By allocating UK and international DDIs, Direct Calling for Teams extends the reach of your user base so you can fulfil key business functions from a single, integrated platform. Direct Calling for Teams uses a fully redundant network architecture – hosted within Intercity's geographically diverse, secure, and high-availability tier 3 data centres.
Core Features
Direct Calling for Teams is built around the robust range of features embedded within Microsoft Teams:
Internal/External Call Transfer
Call Forwarding and Blocking
Audio Conferencing
Outbound CLI Presentation
Automatic Presence Updates
Multilingual Interactive Voice Response
Geographic Number Allocation
Voicemail
Call History
Administration Portal

This leaves you free to enjoy frictionless collaboration across your business.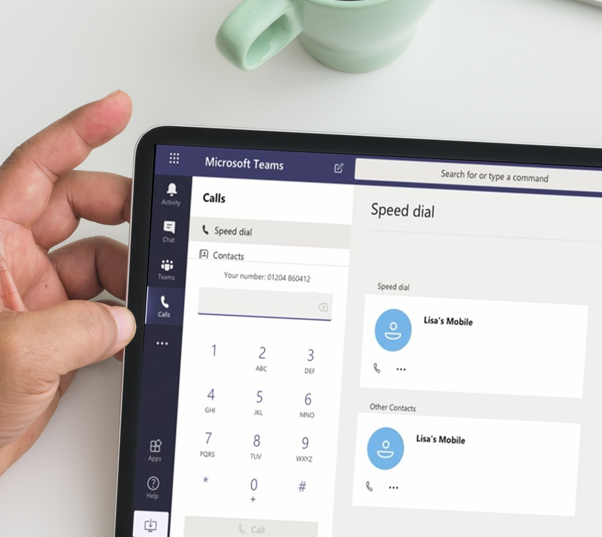 Straightforward Installation
We've always taken a people-first approach to our technology solutions. That's why we've made installing Direct Calling for Teams as straightforward as possible.
Direct Calling for Teams is fully and securely embedded within your Microsoft Teams environment, ensuring you don't need to install additional applications to start enjoying the benefits. Every core feature is available from the get-go, giving you instant access to reliable voice, video, instant messaging, and mail communications.
Commercial businesses and public sector organisations alike depend on us to provide cutting-edge technology solutions. Our solution runs off Microsoft-certified SBCs, so you can be sure it's the right one for you.