You don't have to accept the slowing down of your systems as part and parcel of ageing tech. With our IT Health Check audit we'll test where your IT systems are being held back to help you pinpoint underlying weaknesses. Giving you an understanding of what areas of your systems need attention means you avoid the time and expense of overhauling your systems entirely!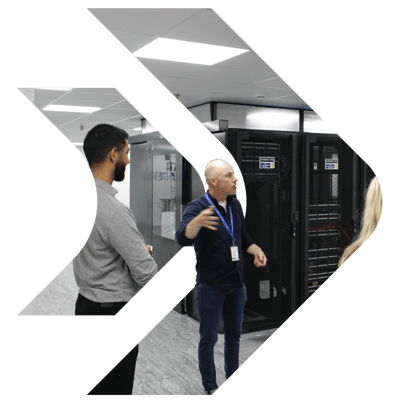 Is your IT team busy putting out the fires of an inherently broken IT system?
Your team works hard to keep the rest of your business running smoothly, however there may be repetitive tasks they're having to address due to underlying issues with your IT estate. Our IT Health Check services do the digging and diagnosis for you, allowing your team to focus on what they do best.
Whether you're due a check-up of your systems that your team is too busy to get to, encountering IT issues you're unable to pinpoint the cause of, or want to future-proof your systems to ensure they keep running smoothly, we're here to help.
Identify

vulnerabilities in your security
The same issues that make your IT systems annoying or interruptive could be the same issues cyber criminals exploit to access your business. Our IT Health Check means you can identify your network vulnerabilities before they do, and give you opportunity to fix them in order to secure your business.
Rely on your tech, always
Your tech needs to perform its best so that the rest of your business can, too. Your teams rely on your IT systems to talk to customers, one another, and to provide services. If it is dependable and there to support these interactions, it is a crucial system in driving your business forward.
Keep it simple
Our team of experts will conduct a thorough analysis of your IT infrastructure, pinpointing complexities that may be overworking your systems, and offering effective solutions to mitigate these risks.
LESS ABOUT US, MORE ABOUT YOU
Ready to take the next steps or just want to ask us questions? Let us know when works for you!