BENEFITS OF OUR APPROACH
Our Framework encapsulates every function of your business to keep you secure at every stage by evolving your company culture to be cyber and risk aware. It provides a handy toolkit to measure yourself against, training you and your teams to think and act differently about security.
So, why is information and cyber security so important to integrate throughout your business?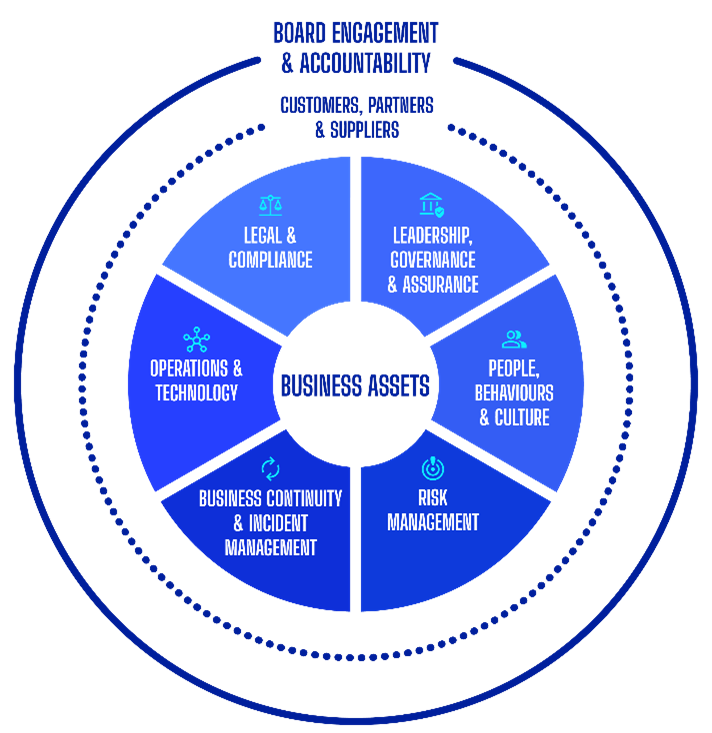 There's no crime like the present with cyber-attacks proliferating to the world's third largest economy
That's why your business' security can't just be down to your technical teams, it has to be a cultural shift to stop breaches across all of your functions.
Here at Intercity we developed our Cyber Security Framework from the industry best practice of the National Cyber Security Centre Cyber Assessment Framework (CAF) to help us monitor and improve our security across our entire business. It translates the CAF into non-technical routines that encourage ownership of security throughout our business. By defining the clear actions needed during risk situations human error is less likely and this is how our people have become another layer of defence.