WHAT IS THE CLOUD?
What exactly is 'the Cloud', and how do we use it? Phil covers how the Cloud is used to run your business without the limitations of owning and managing your own infrastructure. He introduces the two main uses of the Cloud: computing and storage.
WHAT GETS STORED IN THE CLOUD?
From free Cloud storage platforms, to OpEx private cloud, what are your options when it comes to keeping data in the Cloud? How it is stored by your Cloud provider affects your system's performance as well as your data security, but different businesses will require different Cloud solutions.
WHAT IS THE DIFFERENCE BETWEEN PUBLIC AND PRIVATE CLOUD?
When it comes to the Cloud, there are two main different types. Cloud providers can offer public cloud, which is largely accessible to any business, whereas private cloud is more controlled. Phil explains what these differences mean for your business, and the debate between public vs private Cloud.
EVERY JOURNEY TO THE CLOUD IS DIFFERENT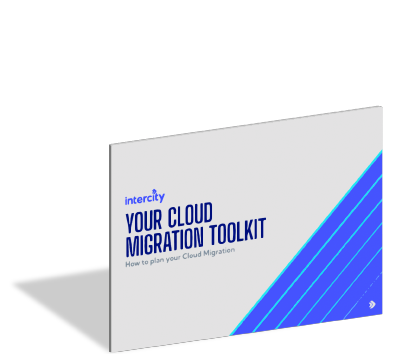 The tools you need for your IT strategy to succeed
Our Cloud Migration Toolkit allows you to work out the best options for your business. You'll learn the different Cloud solutions available to you, considerations that need to be made, and what an effective migration looks like. Wherever you are on your journey to the Cloud, download our Toolkit to review how successful your strategy is.
Continue watching the series below...
WHAT ARE THE PROS AND CONS OF PUBLIC AND PRIVATE CLOUD?
Let's dive into the benefits and drawbacks of the different types of Cloud, private vs public, depending on your business needs. Phil discusses the flexibility, scalability, and accessibility each model of the Cloud offers, as well as considering their costs.
HOW DO YOU MAKE THE CLOUD SECURE?
Security OF the Cloud versus security IN the Cloud, irrespective of whether you work with hyperscalers or a Private Cloud provider, will implicate you and your team. For example, did you know Microsoft Office 365 doesn't back-up your data for you? Find out more by watching the video.
WHAT ARE THE WAYS TO ACCESS THE CLOUD?
Public Cloud is pretty much accessible via any web browser, but Private Cloud is more complicated. Your provider will protect your data by controlling WHO accesses it with a variety of methods. This can be through firewalls or physical barriers to accessing data centres.
HOW DO YOU BUILD A STRONG CLOUD STRATEGY?
According to Phil, the way you use the Cloud underpins and elevates your wider business strategy. Your Cloud provider can work to your business goals. Watch the video to find out how.
HOW TO GET YOUR CYBER SECURITY TO CLOUD 9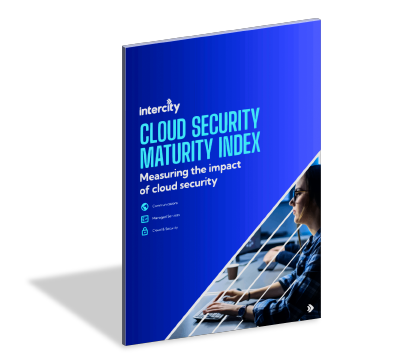 Measure your business' cloud security by sector
We spoke to 100 IT professionals and decision-makers across key sectors to understand which businesses are successfully implementing the Cloud. We also asked their opinions on what education is needed on cyber security, and the biggest security concerns businesses are facing. This Maturity Index acts as a great point of reference that you can measure your organisation's cloud security infrastructure against.
Continue watching the series below...
HOW DID THE PANDEMIC CHANGE HOW THE CLOUD GETS USED?
Many companies had to reactively adapt their tech during the pandemic, but do you need to take a step back and review how successful this was for your business? You may have migrated to the Cloud to enable WFA (working from anywhere), but how effective is your current solution for the long-term?
WHAT WILL BE THE NEXT RADICAL CHANGE IN HOW WE USE THE CLOUD?
Phil advocates for evolution, not revolution. How Cloud can be used today in terms of efficiency and speed may not change much, but is your business making the most of its current capabilities? What needs to change, the Cloud? Or how you use it?
WHAT MAKES INTERCITY'S CLOUD DIFFERENT?
We've held off until now to tell you why partnering with Intercity as your Private Cloud provider is a good idea. Hear us out on how we can help with your Cloud solutions, you've scrolled this far!
CLOUD CUSTOMER CASE STUDY
BURGESS FARMS
Our relationship with Burgess Farms started in 2021 with an initial assessment of their existing IT infrastructure. The business had three sites that were all using on-premise storage solutions. Watch the case study to find out how we got their Cloud systems up and running in time for the growing season.