Christina Pendleton
Chief People Officer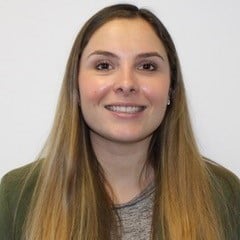 Christina joined Intercity in 2014 as HR Advisor. She has grown with the business and now leads the People Team.
Christina is an exceptional and talented individual. She obtained a first-class degree in Human Resource Management and was awarded the prize for 'Best Performing Student on the Final Year BA (Hons) HRM' by The Centre for Professional Personnel Development. Later she achieved a CIPD Level 7 Advanced Diploma in Human Resource Management.
These accolades continue to reflect her work at Intercity, and Christina champions Intercity's People-First approach. She gained 'Silver Accreditation' from Investors in People, in addition to a coveted 'One Star' status from Best Companies.
Christina is passionate about developing talent and creating a truly inclusive organisation. She is dedicated to creating engagement programmes that allow leaders to lead and colleagues to thrive. With a strong focus on learning and development at all levels, Christina is involved in a wide range of activities across our company. From Intercity's Apprenticeship Scheme through to our Management Academy, she ensures that all our team members receive the very best support but, equally, that we also continue to deliver the best levels of service to our customers.
At Intercity, we believe we have a responsibility to support the local communities we work in. That is why Christina takes an active role in leading our Schools Initiative. She facilitates student education about the wide range of opportunities available to them within the technology industry and helps them enhance their skills. This includes holding mock interviews to help students move into the world of work.
When out of the office, Christina enjoys taking part in tough-mudders, loves action holidays and travelling.