Charlie Blakemore
Group Managing Director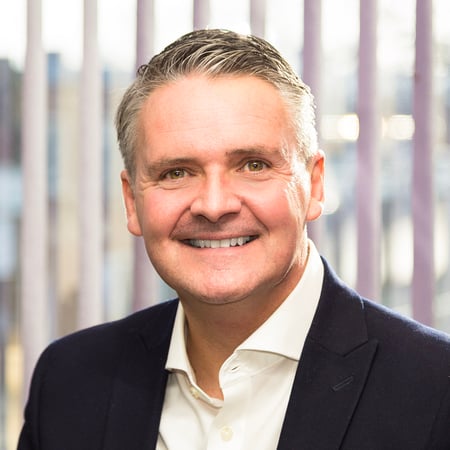 A high-flyer with over 34 years experience in the engineering and aerospace industry as a passionate leader, Charlie Blakemore joined the Intercity team as a non-executive board member in 2015. In 2017, he became full-time COO to help streamline and enhance the transformational delivery of IT projects across the business portfolio. Charlie was promoted to Group Managing Director in December 2019.
Charlie's last role in BAE Systems involved delivering business transformation projects for BAE Systems Air Sector business with over £4.6 billion turnover and 13,000 employees. He now ensures that Intercity's first-class customer service is provided efficiently and with a people-first focus across our business and customers.
In his spare time Charlie is passionate about football, having been manager at Chasetown FC. He is incredibly proud of his 2007 record when he managed his local football team, Chasetown, to the third round of the FA Cup.