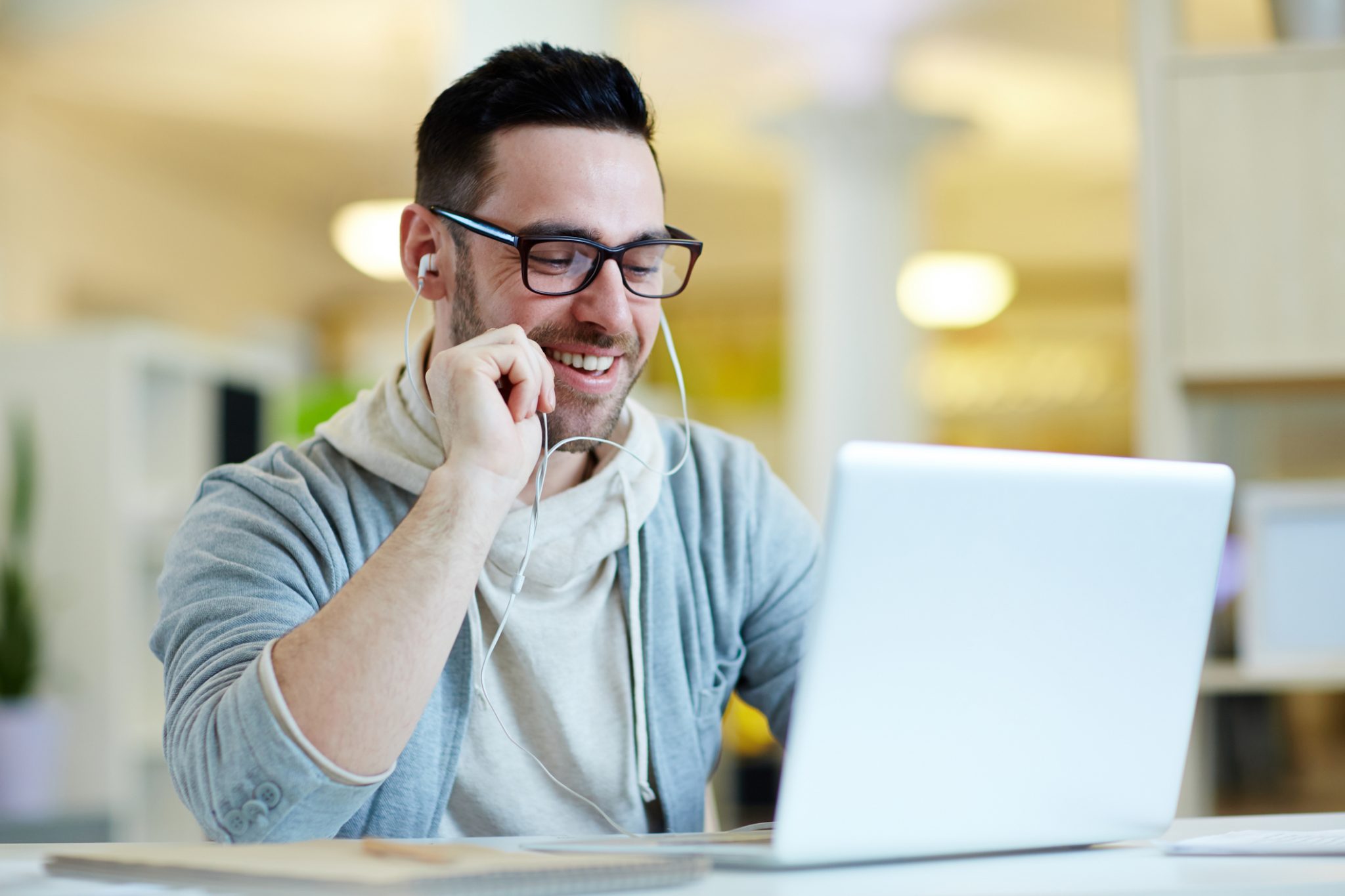 As part of the Intercity team, I am an advocate of the endless opportunities technology presents to us as individuals and consumers. Communication technologies bring us closer together, help us be more collaborative, and — most importantly — give us the freedom to carry out our daily lives in a style that suits us best.
The same can be said for the modern work environment; unified communications technologies provide a flexible, transparent workplace and help managers break down problematic company silos. And the reason it works? Because unified communication is technology for your people — not your IT department or your board of directors.
But what about when we delve into the public, private and third sectors? How do these contrasting industrial divisions embrace a modern workplace, without losing the fundamental essence that makes them unique? How does unified communication improve productivity across these industries, and why does it sometimes fail?
I am a true believer that technology can empower people to achieve more in their professional lives, whether it's with remote working or better collaboration. As part of our latest report, The Technology Trinity, I spoke to four IT leaders across all three sectors. I wanted to hear real life experiences about the challenges of their unified communications strategies, and how they overcame them.
Collaboration and strategy in the private sector
Mabel Evans, IT Director at Fieldfisher
Despite existing as one of the most traditional of all professions, technology is subtly but continually changing the traditional ways of providing legal services. But while more law firms are moving towards a digital-first model, an overwhelming amount of information is still paper-based.
Mabel Evans, IT Director of Fieldfisher legal firm, explained to me in the report how replacing their traditional phone system with a Skype for Business Enterprise plan felt incredibly risky at the time, going against the legal profession 'norm'. In the end, though, this relatively subtle IT transformation paved the way for a more holistic unified comms system, company wide.
"Our people can share valuable knowledge and information better. It's a small detail but it means that now we work as one large, unified team."
The benefits of unified comms soon became clear for Fieldfisher; there's a distinct business advantage to having a more collaborative work environment. Evans explained how, within the firm, technology has now gone from being a pain point to a means of solving problems, giving space for much more high level, strategic thinking.
"We spent all our time talking about everyone's IT and technology problems... Now, we discuss strategic issues and look at ways to solve business challenges, client requests and security issues."
Evans puts this advantage down to having a managed service, which immediately took the pressure off her IT department. It gave the best technical brains the time they needed to add genuine business value, rather than firefighting or solving support issues.
Faster diagnosis with comms technology
Dr. Graham Evans, Chief Information and Technology Officer for North Tees and Hartlepool NHS Foundation Trust & South Tees Hospitals NHS Foundation Trust
There's an ongoing battle rattling the healthcare industry; meeting the increasing demand for healthcare services and addressing the cost of said services. The current financial and political climate has put increasing pressure on resource allocation, spreading practitioners sparsely across the UK.
Dr. Graham Evans, Chief Information and Technology Officer for North Tees and Hartlepool NHS Foundation Trust & South Tees Hospitals NHS Foundation Trust, sees the huge potential of unified communications within a digitally immature service industry like NHS England. He explained it in The Technology Trinity report,
"Technology lets you bridge the gaps in distance and time. It allows you not only to do the same job better, but to do a better job."
With the introduction of a cloud-based unified communication tools like our Telemedicine video conferencing service, practitioners can diagnose and potentially treat patients from remote locations. Importantly, they can expand the critical life-saving window of a medical emergency like stroke by eliminating life threatening travel times. What's more, it means local care options are no longer limited by geography or local resources, significantly reduce hospital and GP waiting times.
According to Dr. Evans, when you're deploying a new form of technology — no matter how transformative — the only way to make it successful is to involve your whole workforce. If you limit the project to just IT decision makers, you'll suffer limited buy-in.
"Technology is about enabling something different, something better… if you want a successful project, don't make it IT-led. Make it about business, enabled by IT."
[subscribe-form]
Erase silos in the public sector
Mark Thomas, Director of Health Informatics for Northumbria Healthcare NHS Foundation Trust
According to Mark Thomas, Director of Health Informatics for Northumbria Healthcare NHS Foundation Trust, unified communications is the only way to improve siloed working conditions. NHS England is under considerable strain, and there's a worrying lack of digital maturity across the healthcare sector.
"The best way to improve collaboration is through digital transformation. Paper records present a significant risk and are only available in one location at a time."
The increased digitisation of the NHS will give more control to patients. It enables the data from different services and clinics to be split out and divided, empowering patients to decide what personal information is shared, and with who.
And ultimately, improvements to healthcare should be for the benefit of the whole community, not just the workforce. By giving staff the appropriate access and transparency of information through digital tools, it improves the level of service patients receive.
"Unified communication isn't just about transparency of information between staff and departments, it's about facilitating a more legitimate relationship with patients."
Do more with less in the third sector
Martyn Croft, Former Chief Information Officer of the Salvation Army
Charitable businesses employ over 750,000 paid employees across the country, yet their importance and contribution to the UK economy is often overlooked.
The third sector, as a result, is lagging behind in technological innovation; charities often struggle to find the budgets to keep up with public and private sector businesses. The use of unified communication, meanwhile, would give charities an opportunity to share key knowledge, spread resources more effectively, and essentially do more with less.
Despite this, Martyn Croft, Former Chief Information Officer of the Salvation Army, explained in the report the inherent challenges of driving digital transformation within the sector. Staff are often resistant to change and blinkered to the benefits of a unified communications strategy.
"It's all about the speed of being able to initiate a conversation. Over the years we've adopted channels that are asynchronous — email, phone calls — what we need is more immediacy."
The key to success — as echoed in the public sector by Dr. Graham Evans — is to involve your entire workforce in the transformation. Communicate the advantages of unified communication to everyone, and train and support your workforce throughout. Changing a systemic work culture is the only way transformation is possible.
"You'd think it would work well for the Salvation Army. We had over 60,000 people that could all contribute to the conversation. I learnt it's not about the platform. It's about the people."
So, the bottom line? Private, public and third sector businesses share common goals, and suffer universal challenges. Unified communication significantly improves business output across the board; boosting staff morale, enhancing collaboration and eliminating silos. Empowered staff means a better end service to your customers too, so everyone wins.
The biggest downfall, however, isn't choosing the best unified communication tools or the best service provider; it's deep rooted workplace culture. Limiting digital transformation to the boardroom or the IT department is too narrow. Unified communication succeeds because it's for the entire workforce, but you have to involve everyone to make it work.
Read more candid insights from our IT luminaries with experience driving digital transformation in their sectors by downloading The Technology Trinity report.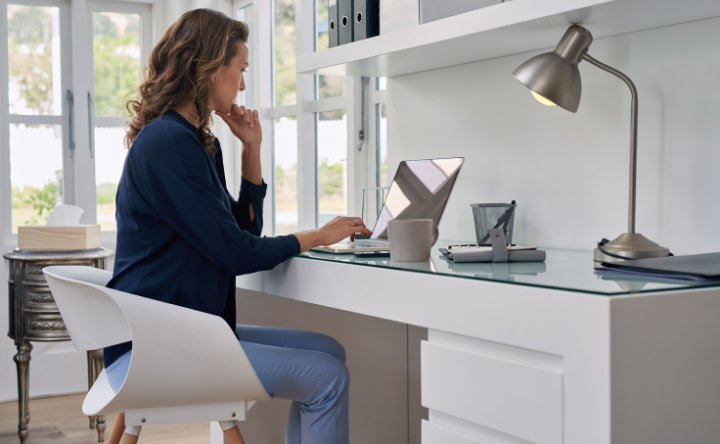 What does the year ahead have in store for unified communications? It's a tough one to answer, especially in a changing market that's been turned on its head by a global pandemic.
Read more