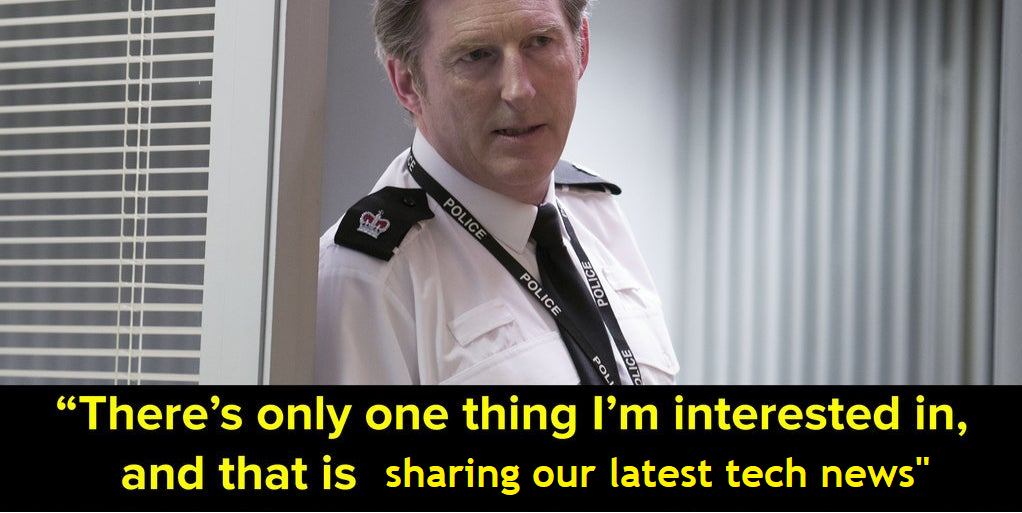 While you're frantically trying to decipher who 'H' is, we've been interested in one thing, and one thing only. Catching bent coppers Bringing you the latest tech news. This week we're looking at the Premier League social media boycott, Google's promise to end ESTA scams, 30 metre high mobile masts, and a major Android scam that you should be aware of. Read on to find out more…
Premier League, English Football League and Women's Super League clubs will join in a four-day boycott of social media platforms in an effort to combat abuse and discrimination.
The boycott will start on 30 April.
The Football Association, as well as league bodies and other organisations, including anti-discrimination charity Kick it Out, will also be involved.
"This boycott signifies our collective anger," said Kick it Out's chairman Sanjay Bhandari.
"Social media is now sadly a regular vessel for toxic abuse.
"By removing ourselves from the platforms, we are making a symbolic gesture to those with power. We need you to act. We need you to create change.
"We need social media companies to make their platforms a hostile environment for trolls rather than for the football family."
The move will come three weeks after Swansea City turned off their social media accounts for a week to make a stand against abuse following a number of their players being targeted.
If you're a frequent traveller to the US, you'll know all about obtaining your ESTA before you travel.
In 2010, the US started charging UK travellers to use the Electronic System for Travel Authorisation (Esta).
Unofficial sites charging five times as much as the US government soon flooded the top of Google's search results, despite breaking Google's ad rules.
Now, after a BBC News investigation, Google says it is tackling the issue.
While unofficial Esta sites will still appear in the search results, they should no longer appear above the official website as advertisements when using the most common search terms.
Google said it would look into the problem. It later said it had been able to develop its machine learning process to wipe out the unofficial Esta ads. Following the change, commonly used Esta search terms no longer carry ads for the unofficial services. Some less common searches may still return ads while the algorithm continues to learn, but the most obvious ones such as "esta" should no longer show ads, it said.
The official Esta website is run by the US Department for Homeland Security. It charges $14 (£10.70) for each Esta application – anything more, and you'll be looking at an unofficial site.
Mobile phone companies could be allowed to build taller masts under government plans to improve connectivity in rural areas.
The proposals would reduce the time and cost involved in building new phone infrastructure while minimising visual impact, according to the Department for Digital, Culture, Media and Sport.
Masts could be up to five metres taller, meaning a maximum of 30 metres in most areas and 25 metres in protected areas such as national parks. the proposals only apply to England.
Most new masts would still need local authority approval and conditions and limits would remain in place to make sure stakeholders are properly consulted and the environment is protected, the department said.
Digital Secretary Oliver Dowden said: "We want to level up the country and end the plague of patchy and poor mobile signals in rural communities."
A text-message scam that infects Android phones is spreading across the UK, experts have warned.
The message - which pretends to be from a package delivery firm, prompts users to install a tracking app - but is actually a malicious piece of spyware.
Called Flubot, it can take over devices and spy on phones to gather sensitive data, including online banking details.
Network operator Vodafone said millions of the text messages were already being sent, across all networks.
"We believe this current wave of Flubot malware SMS attacks will gain serious traction very quickly, and it's something that needs awareness to stop the spread," a spokesman said.
Customers should "be especially vigilant with this particular piece of malware", he said, and be very careful about clicking on any links in a text message.
Kate Bevan, computing editor at consumer magazine Which? said people have to be "wary" of texts.
"As ever, it's important to make sure that your mobile phone is up to date with security patches. Consider also installing mobile security software from a trusted brand."
Industry body Mobile UK said users who receive a suspicious message should forward it to 7726 to report it, a spokesman said - and then delete the message.
To learn about the ways you can keep your business devices safe, please check out Google's Android Essentials – a solution to keep your devices protected.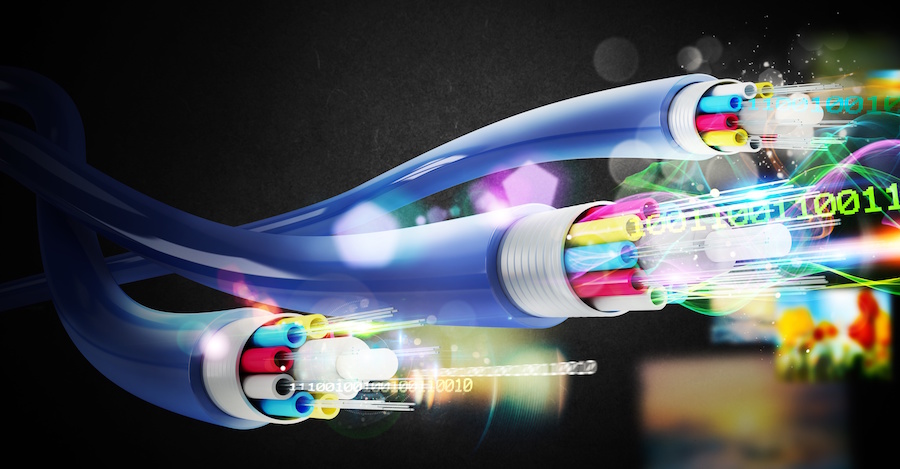 The Covid-19 pandemic has brought forward years of digital transformation and changed the way companies in all regions and sectors conduct business.
Disparate workforces means that many of these...
Read more