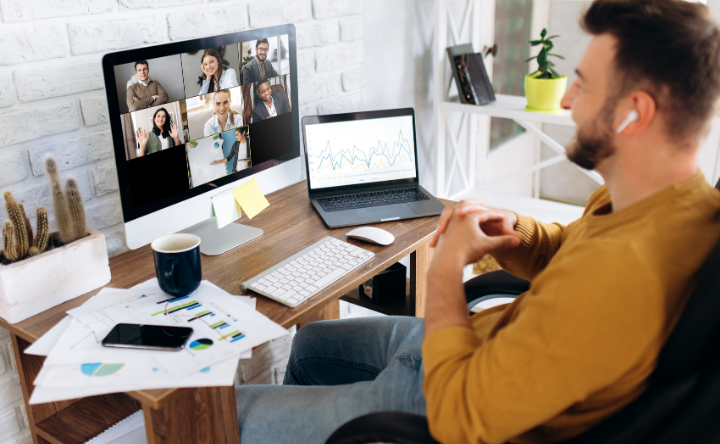 A hilarious mishap with a cat filter, an urgent recall from Mercedes, a scary hacking plot, eco-friendly online searches and Spotify's new working policy all await you in this week's edition of Tech News from Intercity.
Mercedes-Benz is recalling more than one million cars over a safety defect with their cars' emergency call system. The problem is with the cars' eCall feature, which alerts emergency services of an accident and relays a vehicle's location to them. But a fault means it is possible that the wrong location could be sent – a scary thought if you're caught in a crash. The problem affects 1,292,258 cars in the United States, and the company says it is preparing a fix for customers in other countries too. Because the problem is software-related, the fix can usually be done "over the air" - via a wireless download using the car's existing mobile data connection. Read more here.
After that parish council Zoom call went public, we didn't think anything could top that for video-call based hilarity. Turns out, we were wrong, as Texas lawyer Rod Ponton was left flummoxed when he discovered his face was appearing as a cat during a court session on Zoom. As his assistant tried to rectify the issue, he can be heard saying, "I'm here live, I'm not a cat." Watch as he chats to Radio 4 about becoming an online celebrity overnight. Read more here.
We've had some scary cyberattacks in recent time – not least the WannaCry vulnerability that impacted several NHS services. In concerning news from the US, a hacker gained remote access to a Florida city's water treatment plant, attempting to contaminate the city's supply of water with a harmful chemical, authorities said on Monday.
The unknown hacker breached the computer system at the Oldsmar water plant on Friday, and briefly increased the amount of sodium hydroxide in the water supply from about 100 parts per million to 11,100 parts per million, as Pinellas County Sheriff Bob Gualtieri said during a news conference.
Sodium hydroxide is used to treat water acidity, but if it's ingested in large quantities, it can cause spontaneous vomiting, chest and abdominal pain, and difficulty swallowing, according to the Centers for Disease Control and Prevention.
In a joint advisory statement released on Thursday, officials said the hacker likely exploited cybersecurity weaknesses, including poor password security and an outdated computer operating system. The advisory also noted that early information suggests "a desktop sharing software, such as TeamViewer, may have been used to gain unauthorized access to the system."
A supervisor at the water treatment plant was able to intervene and return the amount of the chemical in the water to safe levels, authorities said. Read more here.
Google has become ubiquitous as the word we now use for 'doing an internet search' – but there are alternatives cropping up. Ecosia is a non-profit search engine that bills itself as the anti-Google.
Ecosia is a non-profit organization that funnels any revenue that isn't needed to cover its overheads, tax and marketing efforts towards tree planting initiatives. The company is founded on green principles and its infrastructure is powered by massive solar farms, which produce an excess that actively removes dirty energy from the grid.
There's just one minor hitch to this noble endeavour… Current data from Statcounter shows that the eco-friendly firm is responsible for less than 1% of search volume worldwide, compared to the 91.39% market share held by Google. That's one big planet-friendly mountain to climb for the search site! Read more here.
And finally, Spotify said Friday that it will let employees choose exactly where they want to work, whether that's from home, in an office or a mix of the two -- and let them move to different cities and even countries.
The program, entitled 'Work from Anywhere', allows Spotify employees to pick a work mode, deciding with managers whether they'll work full time from home, from the office, or a combo of the two. The company is also introducing more flexibility for workers to choose their geographic location, again deciding together with their managers what city and country they'd like to work from, with some limitations because of time zone difficulties and regional laws.
Work, Spotify said, isn't someplace you go, it's something you do -- and the company won't measure effectiveness by the number of hours spent in an office.
If your business is thinking of implementing a Spotify-esque approach – have you thought about the tech you'll need to achieve that? Maybe we can help… Contact us here.
Until next week!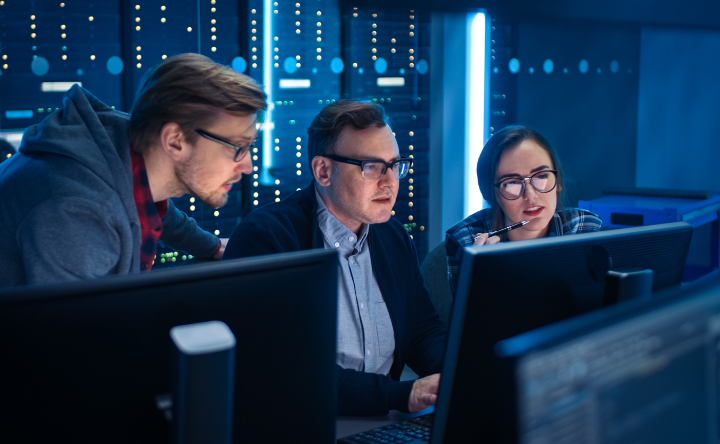 Another week, another round of Tech News to sink your teeth into. This week we look at deepfakes, 'silent stealing', cybersecurity weaknesses, zoom fatigue and lockdown laptops. So, grab a brew,...
Read more