Written by Jo Sheargold
As Birmingham Children's Hospital is the chosen charity in 2015 for Intercity Telecom, I wanted to see what I could do to raise money for them. I went onto their site and one challenge jumped out at me straight away "The Birmingham Snowdon Challenge." Four Birmingham based charities joined together to make one event; Birmingham Children's Hospital, Birmingham Women's Hospital, Heart of England NHS Foundation Trust and The Queen Elizabeth Hospital Birmingham. You would raise your money for your chosen charity but would be walking all together which seemed like an excellent idea. I roped in my sister and we signed ourselves up.
Raising the Money
To take part in the challenge you needed to raise a minimum of £75 per walker so we had a £150 target to hit. Rather than the normal walking around asking for sponsorship, I wanted to do something different. I love baking cake and particularly love eating it, so I decided to share my love of cake and the "Bake Sale" was born! I asked fellow bakers at Intercity to bring in their homemade cakes and I was overwhelmed by the response I had.
On the morning of the bake sale I was so excited to see everyone's bakes, but a little nervous about how it would go. It turns out that I had no need to be nervous everyone's cakes, sweet parcels and goodies looked amazing. People were queuing at the door to find out what time the sale would start!
The cake sale went extremely well, with people coming back for more slices. I had no idea how much I had raised but when I counted the money and I was so chuffed to find that we had raised £217. I was speechless when I was told that this would be matched by Intercity. I am very proud to be working with so many people that give to charity.
9th May 2015 – The Day of the Walk
4:30am: My alarm went off and my first thought was "what am I doing!" However once I was up, dressed and on my way to Digbeth coach station I was looking forward to the day ahead, although a little apprehensive due to the weather report – rain, rain and more rain! I arrived at the coach station and people were starting to gather, we joined them, collected our packed lunch and waited for the coaches to leave at 6am.
10.30am: All three coaches had arrived in a very wet Wales. We had been split into six teams and each team had two mountain leaders. I was in the Pink team and my mountain leaders were called Simon and Stuart, they told us the route that we were taking and what to expect during the day.
10.45am: We were off! As we walked up Miner Track, the rain was quite heavy, thankfully I had my waterproof jacket, trousers and walking boots on so I was warm and dry underneath. The leaders were very good and stopped for regular breaks to make sure we were alright, explain where we were, what was ahead and to top up on food and drink. At times the rain turned to a drizzle and for some moments it actually stopped.
The views were amazing and I can only imagine on a clear day would be breath-taking. However the higher we went, the closer the clouds were getting. Miner Track starts quite easy but can be a bit tricky in places, with big steps up and a narrow rocky path. As we got closer to the summit I felt feel the temperature drop and visibility was just five meters. Before the walk there had been a weather report that had said it could snow. So I was quite relieved that it didn't. There was a little queue for the summit which took about five minutes.
Once the entire group had taken their photos we were then ready for the walk back down. We walked down LLanberis Path. This was very steep at first and the ground was loose under foot, when we stopped for the breaks I could feel my legs shaking, but the more we walked down the warmer it became and we were soon back below the cloud. However, this time there was something missing… the RAIN.
By the time we had reached the halfway café on the way down the sun had come out and I could finally take off my waterproofs off and enjoy a nice warm hot chocolate. The rest of the walk was very enjoyable and I was able to appreciate looking around without my hood getting in the way.
18:30: All the groups were back together after making it to the top of Snowdon! We were then ready to make our way back to Birmingham.
I had an amazing day. I walked up Snowdon, which I have wanted to do for a long time, and raised an amazing amount for money for an excellent charity in the process. I would fully recommend people having a look at the Birmingham Children's Hospital website and taking part in an event, or maybe even volunteering at an event in the future.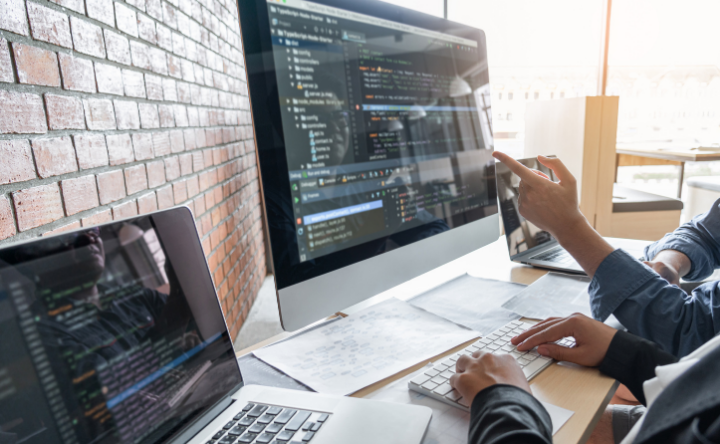 For a lot of people, work is as simple as opening their laptops, connecting to their Wi-Fi and getting started. Unfortunately, for many children across the UK, this is far from reality. Around ...
Read more