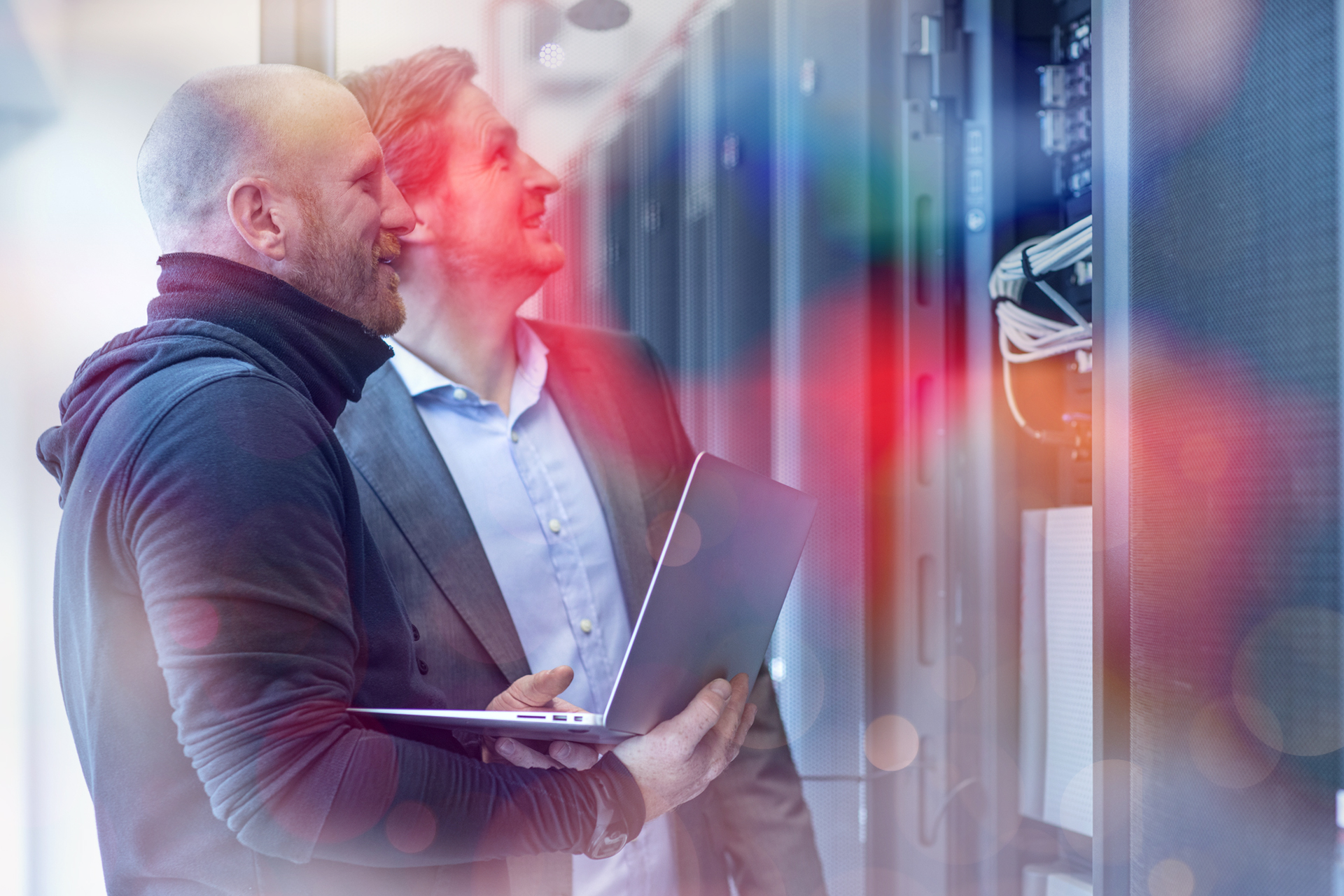 I often talk about the power of the cloud, but let's not forget — pure cloud infrastructure isn't always the right choice for everyone.
You might be considering ways to improve your data storage and network processing power, but perhaps your business is resistant to change. Are you concerned about data security and compliance from your in-house data centres, but prefer not to overhaul your entire infrastructure? There's another, cost-effective option that lets you get the most out of your existing solutions whilst you consider a wider cloud roll-out: the colocation and hybrid cloud model.
In this introduction to an increasingly popular choice, I'll explain how to exploit the potential of the cloud while retaining the best aspects of on-premises hosting — without the drawbacks.
On-premises vs cloud hosting
Managing your own data centre can be expensive and time consuming. There's power to generate and pay for, servers to cool and maintain, security and business continuity to ensure, not to mention the rent! Most importantly, you have to ensure an uninterrupted service — the financial and reputational impact of unplanned downtime can be severe. Meanwhile, a dependence on legacy equipment or the time and expense of installing new infrastructure can put the brakes on growth and geographic expansion.
Managing your own data centre can be expensive and time consuming.
Cloud hosting, on the other hand, offers several compelling advantages over on-premises hosting:
Unlimited power. Access all the storage and processing power you need, whenever you need it.
Cutting-edge applications. Take advantage of the latest innovations in AI, machine learning and IoT.
Outsourced complexity. Use pre-existing solutions that would otherwise be too expensive and time consuming to purchase or develop in-house.
Flexible costs. Only pay for what you use, without investing in infrastructure.
Not ready to make the leap?
A cloud-only model isn't right for everyone, at least not right away. Compliance concerns may result in keeping sensitive data in-house. In some cases, workloads simply don't lend themselves well to virtual platforms or SaaS models. You might also want to get the most out of your existing infrastructure before considering a full-scale transition.
That's why many organisations opt for a hybrid cloud model, combining on-premises hosting with a scalable element of cloud hosting. Check out our previous blog for a comparison of on-premises, cloud and hybrid hosting.
Many organisations opt for a hybrid cloud model, combining on-premises hosting with a scalable element of cloud hosting.
The third way—the colocation and hybrid cloud model
It's worth remembering that a hybrid model won't eliminate all the inefficiency, inflexibility and excess costs of on-premises hosting. In fact, if you've already implemented a hybrid cloud model, chances are that a significant proportion of your resource usage is already online, but you're still paying the same to manage your under-utilised on-premises infrastructure.
How do you get the benefits of on-premises hosting, with the flexibility and economic benefits of a managed service and the power of the cloud on tap?
By choosing the colocation and hybrid cloud model.
What is colocation?
Just because you own your infrastructure, you don't have to own the site where it's managed. With colocation, you supply the equipment and your colocation provider provides the premises, power, connectivity and continuity.
Colocation providers invest in the specialism and economies of scale to provide a high-quality service at highly-competitive rates. You would need to invest heavily to achieve the same level of service in-house, but with less flexibility and a longer time to yield any tangible benefit.
[subscribe-form]
How colocation supports your hybrid cloud strategy
There are lots of reasons why colocation and the cloud go together so well. Here are some that I see regularly making the biggest difference to our clients at Intercity:
Performance
Enterprise-grade connections. Colocation providers use resilient high-speed data connectivity from multiple carriers with separate networks.
Availability
Uptime, all the time. Colocation data centres incorporate features and failsafes that deliver continuous service. These include multiple power supplies, backup systems and internet connections with multiple ISPs to keep you online in the event of a power cut or damage to line plant. They are also tested regularly to provide extra peace of mind.
Continuity
Robust resilience. Colocation data centres include climate control to prevent servers from overheating and backup processes to keep your data safe in the event of disasters, such as fire and flooding. Organisations with particularly-high resilience requirements can pay for the appropriate level of redundancy to ensure business continuity — for instance, opting for two colocation data centres in different parts of the country.
Scalability
Ramp the service up or down as required. Pay only for what you need.
Manage short term spikes without breaking the bank. Colocation providers can provide a 'bursting' service cost-effectively because the demand spikes are distributed evenly over numerous users.
Rent additional hardware without long term commitment. No need to worry about varying headcount to manage fluctuations in demand.
Infrastructure as a Service. Many colocation providers invest in cloud compute platforms, available for rental to tenants, enabling them to avoid the need to purchase new servers, e.g. for deploying new applications or to use as development platforms.
Transition at your own pace. A colocation and hybrid cloud strategy gives you access to the limitless storage and processing power of the cloud whenever you need it — with the option to transition all your infrastructure requirements at a time that's right for you.
Efficiency
Focus on innovation. Colocation gives your IT team the time and confidence to focus on developing new products and achieving business goals, rather than worrying about managing a data centre.
Support
Get 24/7 technical support. You can also use your own technicians to maintain hardware, but building in resilience means your staff don't have to visit the data centre when there is an issue.
Compliance
Satisfy the regulators. Legal requirements, attitude to risk and/or issues of perception mean that some organisations opt to keep sensitive data out of the cloud. Colocation offers the compliance and peace of mind of a private data centre centre, without the costs and maintenance of in-house facilities.
Security
Keep your data safe. Colocation partners invest heavily in security to protect against physical and digital attacks. Measures include: fencing, CCTV, on-site security personnel, alarm systems and biometric scanners — as well as the latest firewall technology to detect and prevent unauthorised access to your data.
Cost-effectiveness
Lower capex. Switching to colocation enables you to reduce initial outlays. While you may have to invest in servers, networking, storage etc, you won't have to pay up front for connectivity, redundant power or property. This could represent £millions worth of savings from the outset.
Switch to opex. Opting for a simple opex model means you pay for what you use and manage expenses more easily, supporting flexible growth. Access to the resources you want, when you want them, means you don't have to wait 3–5 years to recoup your investment.
Reduce running costs. Running your own data centre can be expensive. Power generation and consumption, along with maintenance, can quickly add up. Colocation enables you to benefit from your provider's economies of scale and more efficient power consumption.
Make the most of what you've got. If you already have the necessary infrastructure, opting for colocation as part of your hybrid cloud strategy delivers full value from your existing equipment while reducing running costs.
Some organisations can't wait to transition to the cloud. Others are more cautious — although they can't deny the advantages. It all comes down to what you need. The colocation and hybrid cloud model gives you the best elements of private hosting, together with the power of the cloud. It's a flexible, cost-effective answer that lays down the critical foundations for growth. Read more about our managed infrastructure services and network solutions to find out which will best help you address your main business goals.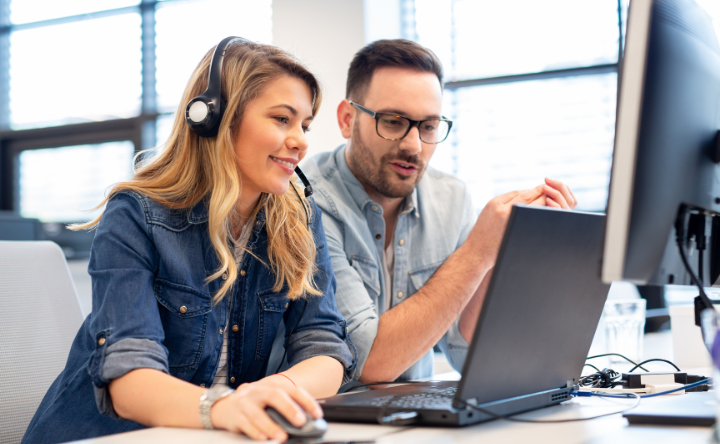 It wasn't so long ago that internal IT teams were responsible for procuring, managing, and maintaining the diverse suite of technologies and services that underpin modern businesses. They were the...
Read more